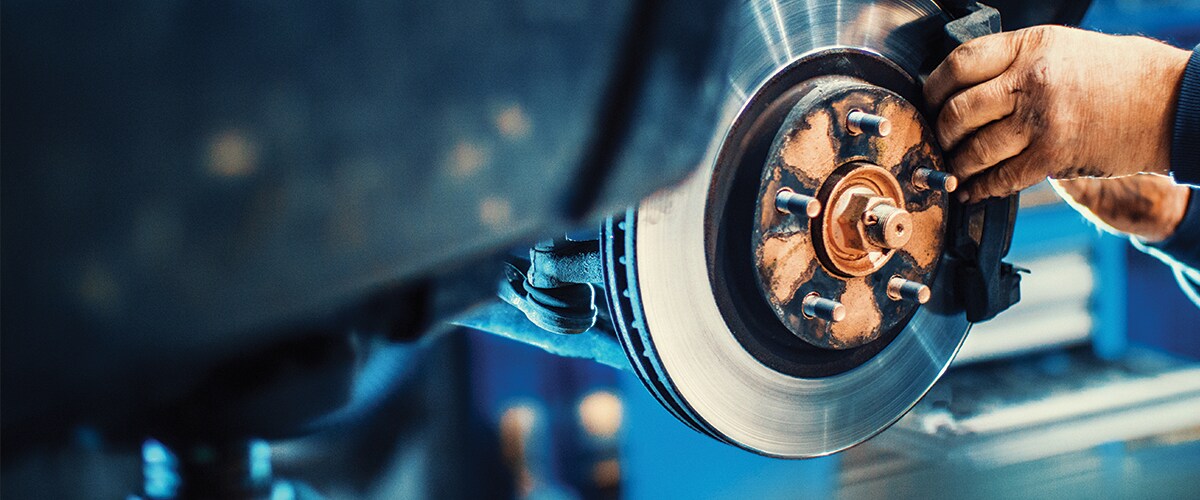 Brake Service at Koons Tysons Chevy Buick GMC
Leesburg area drivers searching for a team of professional service technicians can look to the Koons Tysons Chevy Buick GMC service team with confidence! From brake service to oil changes, strut and shock service, auto repair and beyond - the Koons Tysons Chevy Buick GMC team is prepared to help! Of course, our repair and maintenance services extend beyond the above-mentioned offerings! Sterling and Arlington drivers can look to our service team for assistance with any and all repair and maintenance needs.
Signs of Brake Wear
There are a host of indicators that can help drivers determine the state or your brakes. Telling brake disrepair signs range from grinding or screeching brakes to squishy brake feel when hitting the brake pedal. Are you greeted by a grinding or screeching noise when hitting your brakes? It's quite likely that your brake pads are worn-out! In this case, your calipers and rotors are coming into contact where your brake pads should be, resulting in metal-on-metal contact. This meeting of metals leads to the grinding or screeching sound. Beyond the telling grinding or screeching noise, Arlington drivers can look out for squishy brakes. Squishy brakes can be a sign of worn-out brake pads.
Brake Service Sterling - Koons Tysons Chevy Buick GMC
If you're looking for a service team that's committed to providing professional, efficient service then Koons Sterling Chevy Buick GMC is a must-consider! Our team of seasoned professionals is excited to work with drivers from Leesburg to Tysons Corner - and beyond! Have a few lingering questions you'd like to clear up before scheduling a brake service appointment? Stop by or call our dealership! Once you're ready to schedule a service appointment, drivers can utilize our handy online service center, stop by, or call our dealership.